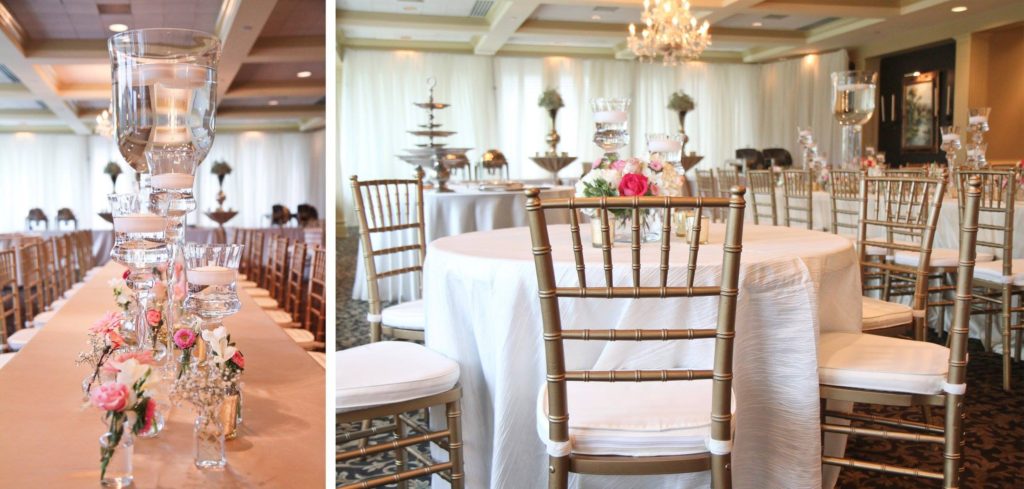 Featured Vendor:
Top Notch Events & Rentals
Let's Get Planning!
It happened! The love of your life dropped to a knee and asked you to spend forever together. You called your family and friends, you posted the "I said yes" photo on Instagram, and now you're thinking "How do I start planning a wedding?"
The answer is with a phone call to Top Notch Events and Rentals. Owners Courtney and Jason Gardner have been making dreams come true since 2011. The couple took ownership of the well-known business in 2017.
No event is too small or too large for Top Notch Events and Rentals. Courtney says they work with clients with needs "as small as 10 table cloths to $10,000 weddings".
Destination wedding? Not a problem. No distance is too far for Top Notch Events and Rentals. To date, Top Notch has worked weddings from Myrtle Beach, SC to Miami, FL – and everywhere in between.
When you choose Top Notch Events and Rentals for your wedding and reception needs you can let out a sigh of relief and cross off some of the major items on your to-do list. You know those nights of waking up in a panic over centerpieces? You can kiss them goodbye, because you've got the pros on your side.
Top Notch Events and Rentals will provide anything and everything you need to craft the wedding of your dreams. Tents, tables, chairs, drapery, lighting, decorations, portable restrooms, you name it and Courtney and Jason will make it happen.
Courtney describes how the planning process begins saying, "We would meet you at the venue and go over your ideas, our ideas, and combine them together. If you wanted tents we would measure the space. If you wanted drapery we would measure how much drapery you wanted. Then we would go through linens, do a walk through of the warehouse, and then I'd work up a quote and give it to you. And it breaks down every price."
Top Notch Events and Rentals takes the worry out of wedding planning with an answering service available 24 hours a day and seven days a week, guaranteeing unparallelled support for their brides at any hour. "If we get a call that string lights have tripped a breaker, we're there to fix it."
Courtney suggests that brides contact her as soon as possible to get the planning started. "We recommend six months in advance," she says. "Come and talk to us, and we'll get it in the books."
In the peak of wedding season Courtney and Jason work as many as 30 events a week; a testament to their professional and capable team.
In the South, it's important to have a plan for every possible weather situation. Outdoor weddings, while gorgeous, leave a lot to chance, but Top Notch Events and Rentals has you covered. Backup tents for a chance of rain puts everyone's mind at ease. "They book it and they pay a 30% deposit," Courtney explains. "If they use it, they pay the rest, and if they don't, they don't pay any more."
Top Notch Events and Rentals is a veteran-owned business offering military discounts. For more information on how Courtney and Jason can help you contact them for a consultation or personalized quote and visit topnotcheventsinc.com.