Industry Spotlight: B&A Warehouse
Formerly an industrial warehouse, B&A Warehouse is a modern hosting venue for events and parties unlike any other venue in the Southeast. Throughout renovation the integrity of the original architectural design has been maintained. The historic personality of the early 1900's has been enhanced with many modern amenities.
We sat down with their Sales and Marketing Manager, Haley, to learn a little more about this beautiful venue and the services they offer.
Wedding Belles: What is B&A Warehouse?
B&A Warehouse: B&A Warehouse is a historic venue in downtown Birmingham. We offer Full Service Catering as well as a Full Service Bar. Our exposed brick venue is a unique addition to the park side district of downtown Birmingham.
WB: What sets you apart from other venues?
B&A: We offer in-house linens, tables, chairs, and glassware. Our event staff have all worked with us for many years. We provide cake cutting services and also set up and clean up for our events.
WB: What services do you provide that most people aren't aware of?
B&A: Many people do not realize that B&A Warehouse Catering is offered off site as well. We have traveled all over Alabama and even Georgia. We love to bring our custom designed catering menus to you.
WB: What is your favorite part of the wedding day at B&A Warehouse?
B&A: My favorite part of the day typically takes place when the bride is saying her goodbyes for the evening, right before send off, and she gives me a huge hug and grin, telling me the day has been perfect.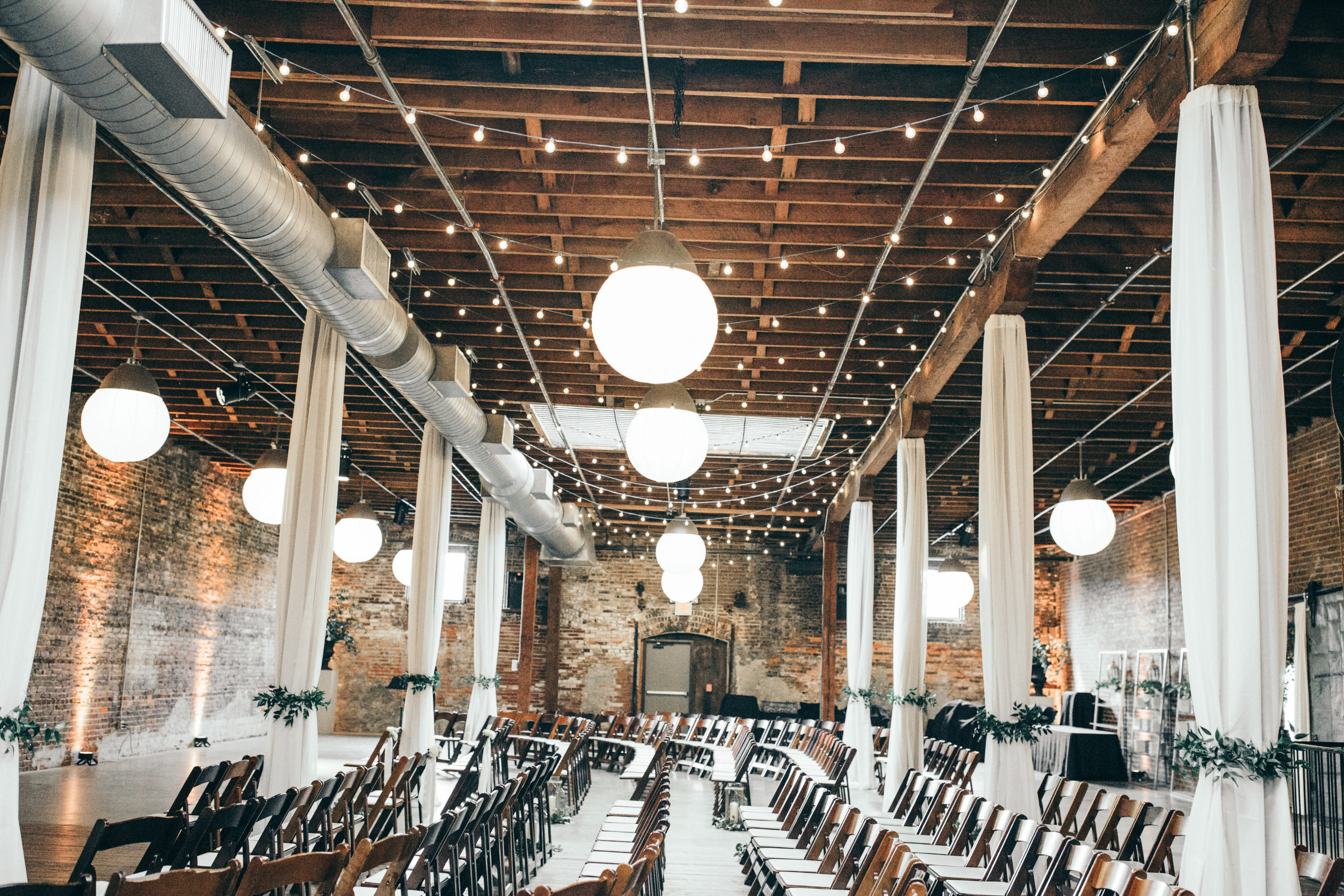 WB: Can you tell us a little about your wedding packages/rates?
B&A: Everything we do is custom designed to meet the budget and desires of our brides. We do have some set fees for our in house events. The building rental on a Saturday is $4500. We do offer discounted rates for other days of the week.
WB: What does a typical catering menu look like for one of your weddings?
B&A: Our most common menu style at B&A is a cocktail supper. This would intel 2-3 stations of food as well as some appetizers for the guests to include. Our most popular station is the Southern Comfort Grits Station which can include up to 10 toppings if you get the works!
WB: How far in advance should a couple book your venue?
B&A: I would say 1 year out. We are currently booking for 2021. If you are flexible on dates, sometimes 6-9 months is all you need.
WB: Pro-tip. What advice would you give a bride on her wedding day?
B&A: My favorite piece of advice that I wish I would have been given is to book your honeymoon to start a couple of days after the wedding. Take at least one day to relax and get caught up on sleep and then leave to enjoy your honeymoon well rested. The first thing we did when we arrived was sleep for an embarrassing amount of time and wasted one whole day. Take a day, enjoy your first night as a married couple, then head off to enjoy your first married vacay!
For more information on B&A Warehouse, check out their website or follow them on social media.
Website: bawarehouse.com
Facebook: BAWarehouse
Instagram: bawarehousebham