Industry Spotlight:
S. Weathington Photography
Susan Weathington is the fiery red-head behind the camera at S. Weathington Photography. She is a wedding and lifestyle photographer based out of Alabama, and she loves to travel. Susan has a super supportive husband and two amazing little boys. In addition to being a wife and mom, she is also an interior designer, painter, dreamer, and coffee drinker.
We sat down with Susan for a little Q&A about her and the wedding photography side of her business. Here's what she has to say…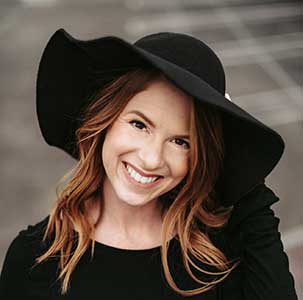 Wedding Belles: How long have you been working in photography?
Susan Weathington: I have been a photographer for 10 years and I have been capturing weddings for 5 years.
WB: What do you consider your photography style?
SW: My photography is a story-telling style.  I love to just sit back and capture those intimate, funny and unplanned moments.  I also understand that sometimes pictures need to be planned and posed, and I step right in and capture those important moments also.
WB: Can you tell us a little about what a typical wedding day is like for you behind the lens?
SW: Wedding days can be hectic, I mean, there's a lot going on.  I like to start my day by going to check on my bride and making sure she is doing great, also to see if there is anything I can do to help her or make her day better.  After that I capture the details, everyone hanging out and getting ready together and I am there all the way through to the send off.
WB: What is your favorite shot to capture at a wedding?
SW: I have a lot of favorite shots!  Some of my favorites are the groom seeing his bride for the very first time, and the grandparents- I love seeing their reactions.  I also live for the crazy fun moments at the reception.  I love to capture images that will help you relive those moments forever.
WB: What does a standard wedding package look like and how should a couple budget for it?
SW: My wedding packages cater to all brides, whether you want all day coverage or just a portion of the day covered.  I also have an elopement package for those brides that only want a few hours covered. All of my packages include a planning consultation, a custom timeline of the wedding day, a sneak peek on social media, a downloadable online gallery, print options and print rights.  As far as budgeting, I work with all my couples to provide a payment plan that works for both of us.
WB: Are there any additional costs that couples should consider when booking a photographer?
SW: Yes. Some photographers require couples to purchase the print rights to their images. Meaning, you will be given the digital images, but if you'd like to print them, you have to purchase the print rights from the photographer.  All of my packages include the print rights, so my couples can have their images printed at will.
WB: Do you work with a 2nd or 3rd shooter?
SW: Yes. All of my wedding packages include a second shooter.  I love to have another set of creative eyes there with me capturing different angles.  It is also very beneficial if we get off schedule to have that other photographer there so we can split up and still capture the details.
WB: How far in advance should a bride book her photographer?
SW: Photographs are the most cherished part of a wedding day, and having your choice photographer is top priority.  I have had brides book two years out, but I would suggest a year or so.  Brides and grooms should have a few dates in mind, then contact their photographer and see what works for everyone.
WB: What is something you think Brides tend to forget when planning a wedding?
SW: Food, hear me out on this!  You plan the whole day and somehow miss breakfast because you are getting your hair and makeup done, then lunchtime comes and you and your girls are having fun and it just slips by, then the ceremony comes and everyone realizes they haven't eaten all day.  Having a catered brunch is an excellent idea for both the bride and bridesmaids as well as the groom and groomsmen so no one gets hangry.
WB: Pro-tip. What advice would you give a couple to make the most of their wedding day experience?
SW: Relax!  Easier said than done, I know.  This day is about the two of you, don't let other people's opinions hinder your big plans.  Make the day just as you two want it to be.  Relax, don't stress, at the end of the day you two will be married and that is all that matters.
To learn more about S. Weathington Photography, check out her website and follow her on social media.
Website: sweathingtonphotography.com
Facebook: susanweathingtonphotography
Instagram: sweathingtonphotography