For months we have been looking forward to "The Date", May 30, 2020. We settled on this date the day he proposed. You see… I am a planner, and through all of my carefully calculated plans I decided that May 30, 2020, would be absolutely perfect. I had the entire wedding planned, vendors secured, and details planned out in a month. I wanted to go ahead and get all of the planning out of the way so that the last couple of months before the wedding we could relax and it would be smooth sailing. I never would have dreamed in a million years that this is the storm we'd find ourselves in two months before our wedding. Even all of my carefully calculated plans could have never accounted for this.
We've been counting down the days to our wedding since Justin proposed on October 19, 2019, and I remember being so excited when we finally got to double digits. After six years of knowing one another, we were thrilled to finally be getting so close to our wedding date. Now I find myself looking at the number of days left until our wedding and wishing that there were a few extra tucked in there just to be safe.  I often find myself looking at projections of when this is supposed to end and each time I realize that no one knows the answer to that question. As someone who needs a plan and doesn't like change at all, this has proven to be a very difficult pill to swallow.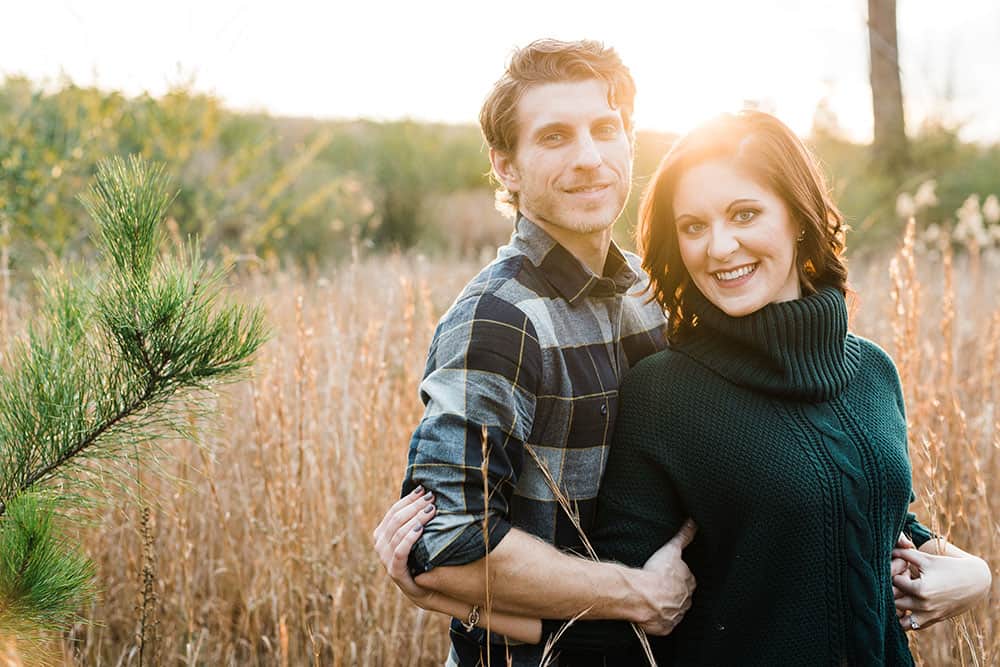 As I'm looking at projections and data from this pandemic, I feel so selfish for worrying about something so trivial when others are dealing with so much bigger things. My heart breaks for those that have lost loved ones and have sick loved ones that are battling this virus. As someone who has loved ones that are very near and dear to me in the medical field fighting this battle, I am constantly in prayer for their health and safety. These things are so so much bigger. It seems so silly and selfish of me to be worrying about my wedding during a time that is so scary and heartbreaking.
I keep saying that this was supposed to be a happy time. It was. It is. The months before your wedding should be so very happy. I am thrilled that I'm going to be marrying the absolute best person I've ever met and my best friend in just a few short days, but that doesn't mean I'm not sad about a few things too. No one wants to cancel a wedding shower or a bachelorette party. No one wants to face the fact that the store where you are going to be renting the tuxes for your wedding is closed, and you don't know when they'll open back up again. No one wants to face the idea that your still unaltered wedding dress is in a store that is closed for weeks. No one wants to wonder if they'll have to cancel their wedding or risk not having their loved ones there to celebrate with them. I didn't plan for any of this. This was supposed to be my "smooth sailing" time.
Though COVID-19 wasn't in my carefully laid out plans, it didn't take God by surprise. The Lord has been teaching me so much through this time about trust, faith, and hope. Though I don't understand it and I don't pretend to, I know that God is faithful and there's not a day that goes by that He's not by our side. He is a good Father. We are trusting and believing that just as we've seen Him move mountains before, we will see Him move them again. He has a plan and His plan is absolutely perfect.
We will be getting married on May 30, 2020. I joke often that I will get married in my parents' living room in my pajamas if needed, but I really do mean that. At the end of the day it's not about how many people were able to attend our wedding or if we get married in the clothes that we picked out. It's about the amazing man that I'll get to say, "I do" to on May 30th.  It's about us, together, married.
We were discussing sending out wedding invitations just the other day. I never expected that I would have to question if I should send out the invitations or not. I know that to some it might seem silly to send out wedding invitations in the middle of a pandemic, and we've questioned the right thing to do. What we have decided is that we are praying for, believing in, and expecting a miracle, and when you expect a miracle you prepare for it. So we'll be sending out the invitations and preparing for our miracle. We believe that God is the Way Maker and Miracle Worker, and that we will get to celebrate with all of our friends and family on our day. He is able to do immeasurably more than all we ask or imagine.
"For I know the plans I have for you," declares the Lord, "plans to prosper you and not to harm you, plans to give you hope and a future." – Jeremiah 29:11