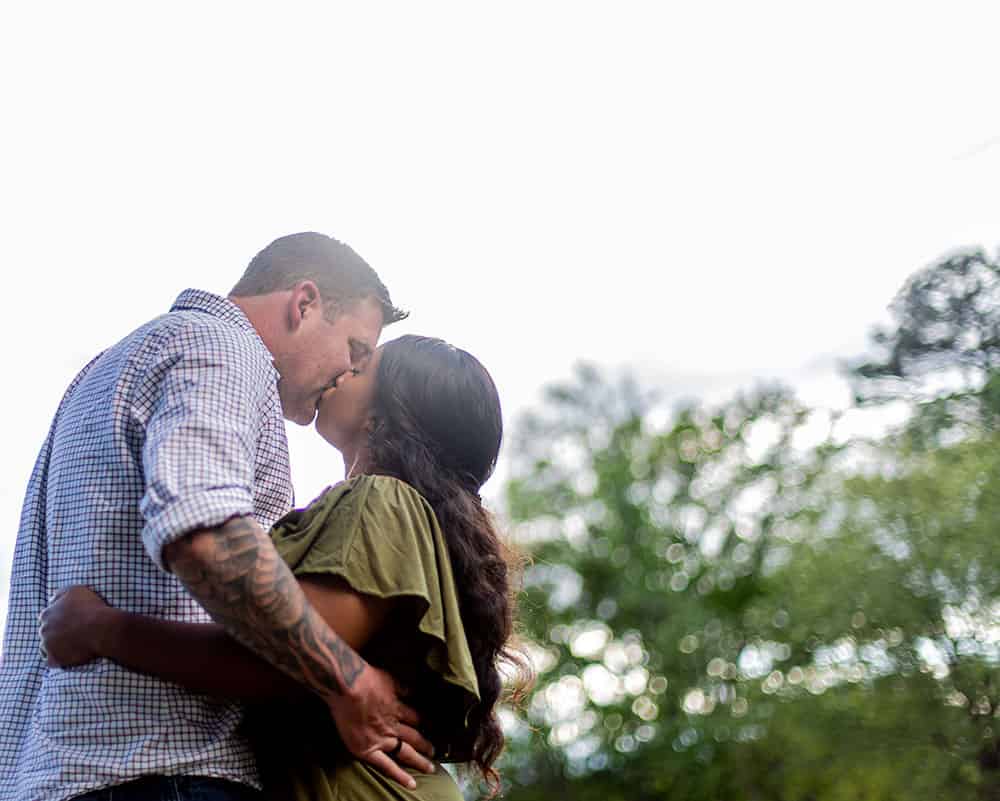 We first met when I was a rookie deputy at the Etowah County Sheriff's Department, back in 2013. Colt was sitting at a table with other drug task force agents at a local restaurant, that is a favorite of surrounding police agencies. We didn't speak (and I went on to work at another agency) until we were reunited when I came to work for Gadsden Police Department. He was still working narcotics and I was on night shift patrol. I made several drug cases and he would be the on-call agent. He always seemed very nice and encouraging whenever I was around him.
After my 2nd year at GPD, one of my best friends messaged me saying "I should go out with someone". I had gone through a break up and was not interested in dating anyone, and I promptly said "no police" and refused to go out with Colt when she told me who it was. After some time, I finally agreed to go on a date with him but I did not plan on being nice. He invited me to dinner and I purposely made him wait three hours before I accepted the invitation. He grilled a nice steak dinner and talked so much that I finished my entire meal before he did. After I saw that wasn't going to back down, I finally began to reciprocate his kindness and we became friends. A few weeks of hanging out and we became inseparable. 
Although everything was going great, there were many people that didn't seem to approve of our union. Our first year together was emotionally and physically draining as Colt quickly learned that being in an interracical relationship was not socially acceptable to many people. During those times, I could see how strong and fearless he was. He never let it bother him. He was still nice to the people that talked about him behind his back. He stood up for me anytime someone would try to tear me down. Seeing how supportive he was, I fell for him harder than I ever imagined. I loved him, and his son, and I knew that this is where I wanted to be for the rest of my life.
Two years of trying times but even happier moments led to Colt decided that he wanted to take the next step in our relationship. He proposed to me while parasailing in Panama City Beach, Florida on October 11, 2019. Colt is sometimes very clumsy, so as we descended from the sky and back onto the boat, I thought he had fallen and I reached down to help him up. That's when I realized he was kneeling and holding a ring in his hand. I immediately began to tear up and shakingly presented my right hand. Colt laughed and said "Wrong hand dum-dum" and we both laughed as he slipped my beautiful engagement ring onto my left hand.
One year later, to the date, we will be getting married at the Gadsden Country Club with our family and friends that have supported uis from the beginning. I never imagined this for myself and I feel like the luckiest girl in the entire world.