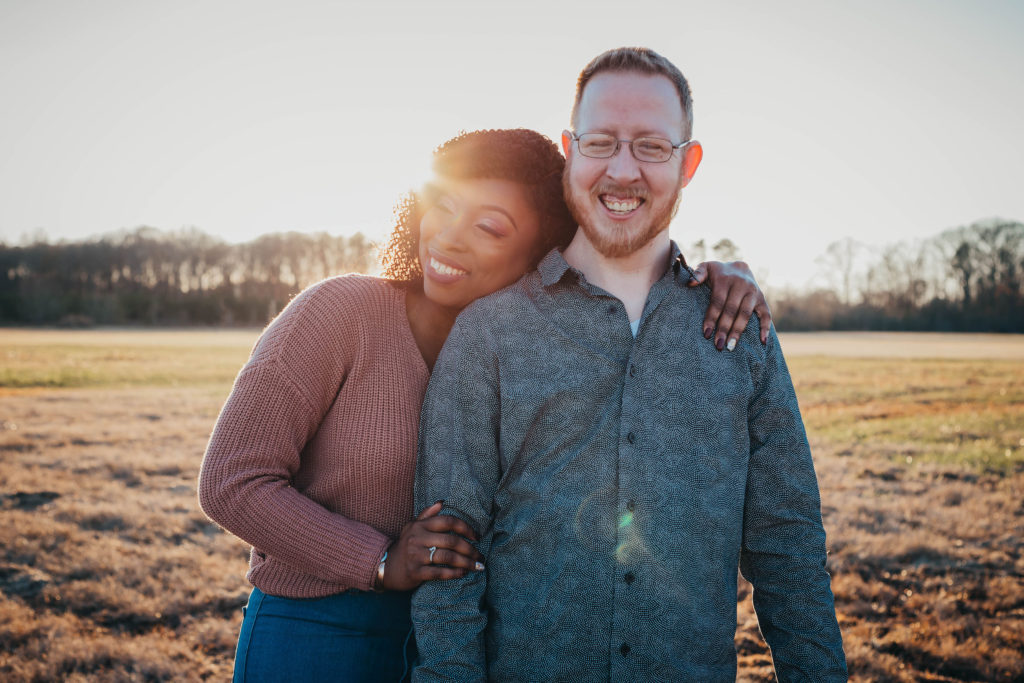 William may be a master at most things he tackles, but keeping a secret is not on that list.
We have recently been doing renovations to our home and were just completing the painting on our downstairs living area. William suggested that we need to take couple pictures to hang on the walls that would match the new decor. Naturally, I didn't think anything funny of it… except the fact that he thought of it himself.
So I found the sweetest, most genuine photographer I could, and even though she had to squeeze us in last minute, she was so accommodating. Jenna Murphy was so helpful and enthusiastic. She even gave us some pointers on how to organize our attire for the setting we wanted. However, what I did not know was that William contacted her after I booked her services and told her to string me along and they set their own plan in motion.
The day of our session, I got all dolled up with the help of hair stylist Alicia Whatley and makeup artist Shonda Moore. Everyone and everything was running late that day and it seemed as though we wouldn't make it before sunset for this shoot. However, we finally got there and it was an hour until the sun was going to set. We took a few different poses and had a lot of fun and laughs. Right when the sun was setting she wanted to do one last pose. Jenna positioned me in the front, facing the lake with William behind me in the distance. She directed us to just look natural while she took a few shots. But then she told me to slowly turn to look in William's direction and smile. Puzzled, I did… but I didn't smile… I broke down crying. I didn't hear a word he said and he had to repeat himself. He put the ring on my finger, stood and asked "Well do you?". Of course, I said "Yes"!
William Haney and Deidre Boyd will exchange their vows on September 19, 2020.