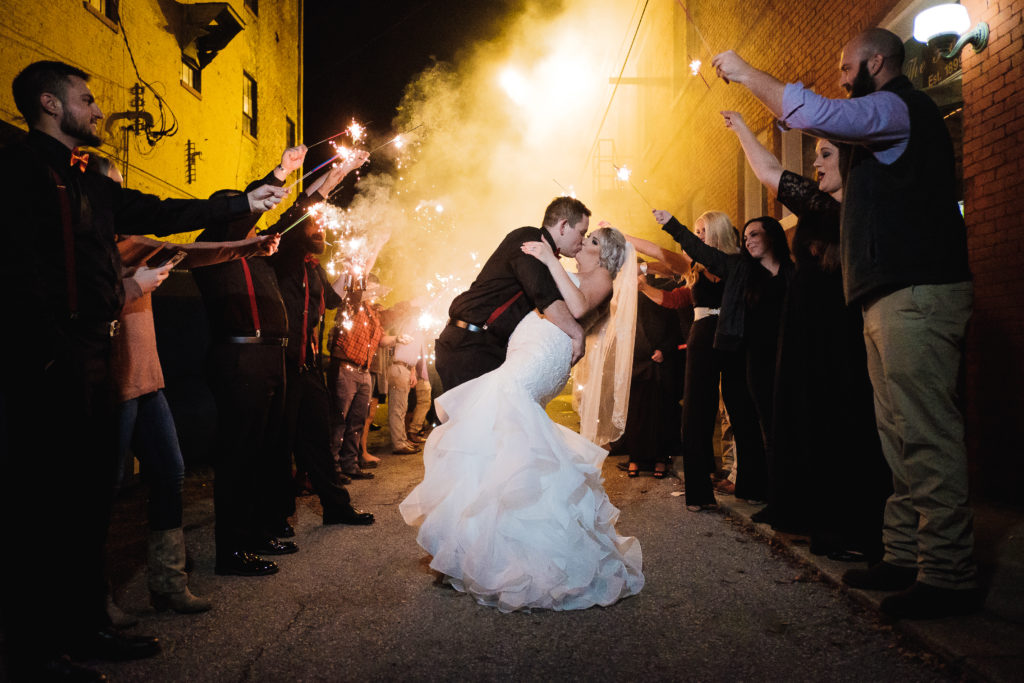 Michael and Joanna met as rivals in the nightlife industry, in 2012. Joanna, was a bar manager and Michael, a club promoter for a competing location.
Despite their jobs, they quickly became the best of friends and combined their talents to work together. It wasn't long before a budding friendship bloomed into romantic relationship.
The couple was engaged in 2015 and set many wedding dates that over the course of time fell through for various reasons.
They wanted a small, intimate wedding, with the closest of friends and family. Joanna wanted to ensure that their wedding was about them as a couple, and not just a festive event for their guests to enjoy.
In 2018, Joanna finally found a small venue that gave her everything she wanted and suited both of their styles. With Michael and Joanna both being Veterans and sharing a love of Halloween, they set a date that represented both of those special holidays. They were pronounced husband and wife by close friend, Evan Walker. Joanna says "the wedding was a stress free celebration with 100 of their closest friends and family".
Dress: David's Bridal

 

Cake: Taste of Eden

 

Venue and Caterer: Peerless Saloon
Photographer: Joel Price
Secondary Photographer: Morgan Watts

 

Makeup: Brianna Lynch
Hair: Natalie Smith