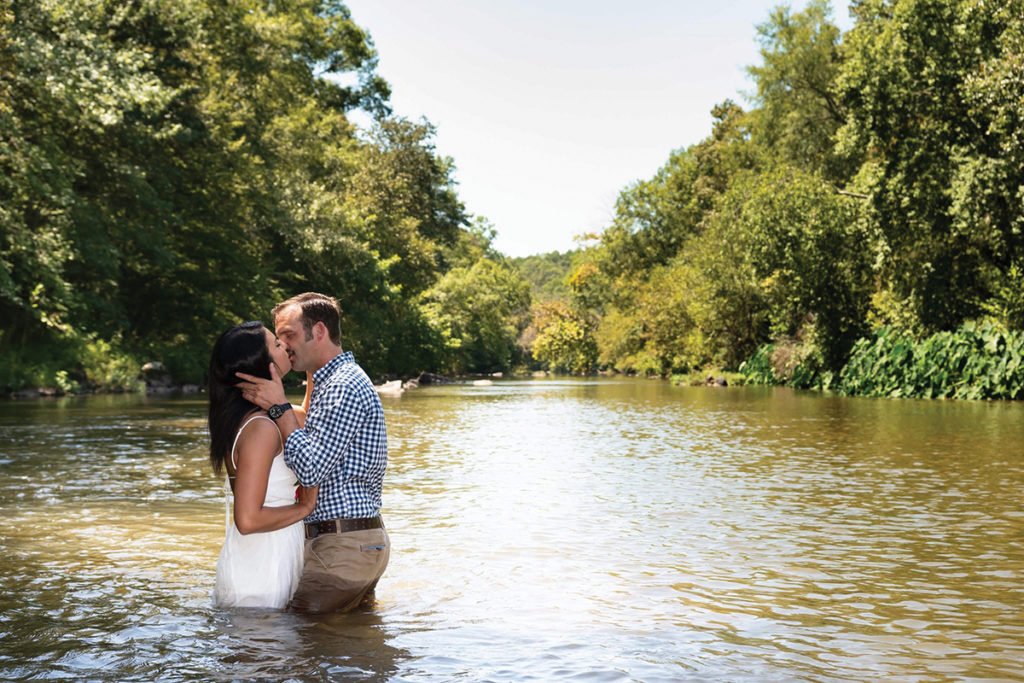 Thomas and Megan met under the most fortunate of circumstances. They met in Auburn, Alabama on a night that neither of them were planning on being there.
He, a soldier in the British Army (from Bergen, Norway), was on a two-year exchange posting in the States at Fort Benning, Georgia — Due to the nature of the role, it has always been reserved for married service-personnel. It had originally been awarded to another soldier from his unit, however, due to a completely random unexpected chain of events, Thomas ended up getting the job. 
Megan was a student at the time, visiting her sister in Auburn after having just finished a semester of school at Jacksonville State University. She was only planning on staying with her sister for one night, but a number of seemingly unfortunate events kept her there for an extra day. Thomas had been on exercise for two weeks in Fort Bragg, North Carolina and wasn't due back until the following day. He ended up leaving early and was dragged out by friends to Columbus, Georgia and then subsequently… to Auburn. 
There they met, hit it off, and agreed to see each other in the next couple of weeks. However, they decided after a few days that they didn't want to wait, and saw each other the next weekend. Thomas had a long weekend off, and Megan was free from school, so they somehow ended up on a four-day road-tripping and camping adventure all throughout northern Georgia and Alabama. It was an experience that bonded them right from the start, and the two have been adventuring together ever since. 
They have been to over thirty states on various road trips; explored at least 10 National Parks in the United States, the United Kingdom, and Norway; and are planning many more trips for the future. 
Thomas proposed to Megan on August 3, 2019 at a waterfall in Cloudland Canyon, Georgia— one of the locations along their first camping road trip that started it all. 
What's next for Thomas and Megan?
Thomas is back in the United Kingdom as of September 1st, and Megan will be joining him in mid-November. They are literally counting down the days until they're reunited. They plan to marry in Scotland on the Isle of Skye, but not with any guests. They'll save that for a reception in the States. 
They want the wedding, however, to be intimate, romantic, and all about their love for each other. The wedding will take place in the late summer of 2020.